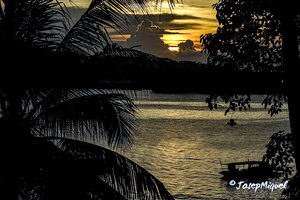 Vacation in any country is impossible without shopping today. No tourist will refuse to bring a souvenir or a memento from a trip to foreign countries. Shopping in Asian countries has always differed from other popular tourist destinations in its features and colorful local color. A clear proof of this will be a trip to shops, markets, or shopping centers in Indonesia. The country, which is becoming more popular with tourists from all over the world, will be able to surprise and please its guests with high-quality shopping and reasonable prices.
These spots really worth the attention of a real traveler-researcher. …
Read further
Fans of shopping should know some of the nuances and features of this activity in Indonesia, so as not to be disappointed by the purchased items and souvenirs. It is better to buy goods in large retail stores. You should be sure to bargain during visit them, as well as during visits to the market. This element of trading often allows bringing down the initial cost by almost 2 times. If the tourist does not have a goal to buy something it is better not to go to the shopping malls. Enterprising Indonesians persuade a foreigner to buy some trinkets. You will have to endure their obtrusiveness. There is 1 more nuance. There are a lot of small Asian sizes of clothes in Indonesia. Therefore, if you want to buy a larger item you will have to go to the island of Bali.
Large stores in Indonesia are open from 9 am to 6 pm. Some retail outlets in areas with numerous tourists may be open until 9 pm. Shops in mainly Muslim areas are closed on Friday. You can bargain both in markets and in stores. Bargaining is not appropriate only in large supermarkets and branded stores. The cost of goods is fixed there. It is recommended to pay for purchases in Indonesian currency – rupiah. You can exchange money everywhere. But it is recommended to do this in Bank branches. The exchange rate is higher there. You can also pay for purchases with a credit card. Foreign currency is not accepted for payment by sellers in some small villages. Copyright www.orangesmile.com
Indonesia is the most picturesque country of South East Asia that never ceases to amaze its guests with numerous natural and cultural sights. While …
Read further
All the most fashionable and popular stores in the main city of Indonesia, Jakarta, are located in Mall Taman Anggrek and Plaza Indonesia. Many brand stores and boutiques are located here. Mall Taman Anggrek has become a place of concentration of more than 400 stores and shopping pavilions. Prices will pleasantly surprise you with availability in Plaza Indonesia. Products from all over the world will be offered to customers in the Senayan City store taking into account the financial viability of the client. Products of the most famous brands in Indonesia are collected in the SOGO store. There are small shops in any locality throughout Indonesia.
The state of Indonesia is located on a number of Islands. The uniqueness of shopping in this country is that there are villages of craftsmen on almost every island that is popular with tourists. They specialize in the production of certain products. For example, the best wood cutting masters are located in the village of Mas near Ubud. The settlement of Tenganan became the capital of weaving art. The best master jewelers live in the village of Keluk on the island of Bali. Another Balinese village, Kuta, is built to fully meet any shopping needs of tourists. You can purchase products that match a variety of preferences and budgets. This can be souvenirs and clothing, or jewelry and leather goods.
Indonesian national cuisine is extremely interesting. It is a combination of regional cuisines, common on different islands, and ethnic cuisines. …
Read further
Indonesia is considered the birthplace of batik. Local craftsmen produce original and beautiful products with unique drawings. It is better to buy them in the city of Gianyar, which is the center of batik. Figurines carved from wood will be an original souvenir from Indonesia. They are made of ebony, palm or sandalwood. The price depends on the material of manufacture. In addition to external beauty, these products are endowed with positive energy. The most important part of Indonesian culture is the wooden masks of various deities and heroes of mythology. Despite their menacing appearance, tourists are willing to buy them. Products made of Python or Cobra skin are very popular. Satisfied tourists often take with them belts, purses, pocketbooks, and bags made from them. Various oils and cosmetics used for Spa procedures have become widely known. Tourists often buy them both for souvenirs and for personal use.
Indonesia is the 4th largest coffee producer on the planet. Therefore, travelers often take with them a local flavored drink. Cocoa beans are also grown in this country. Indonesian chocolate becomes a wonderful gift brought from Indonesia. Jasmine tea and local honey, the best types of which are produced on the island of Java, also deserve attention from the product souvenirs from Indonesia. There is a wide selection of spices and seasonings in the markets of Indonesia. You should also definitely buy exotic fruits and vegetables that are unusual for many tourists.