Kobe is the birthplace of the world famous delicacy - marbled beef. This type of meat is the most expensive in the world, and you can try it only here. It is prohibited to export this meat from Japan, although its analogs exist in many countries of the world. "Kobe" beef was officially registered as a trademark in 1983. Today you can taste the incredibly tender meat with the thinnest lines of intramuscular fat in the city's finest restaurants.
Kobe is an ancient port city, an international center of trading and a large industrial region. Nowadays on the territory of this city work several factories operating in such areas as …
Open
In Japan, special breeds of cows are bred, whose meat has unique genetic characteristics. Only if the strict rules for the care of cows are observed, their meat can become "well-marbled". Special conditions are maintained for animals throughout their lives. The cost of elite beef is about $ 150 per kilogram, and it's impossible to buy such meat in regular stores.
A great way to get to know Kobe's other gastronomic traditions is to stroll through local food markets and visit fairs that take place in the city almost every month. In the markets, you can try a lot of popular but cheap everyday food of locals. Grilled corn, fried calamari and shrimp skewers, traditional noodle dishes and scrambled eggs with seafood - all these dishes are quite inexpensive. The most popular desserts among locals are fresh fruits. They are simply sliced, then strung on skewers and sold as a ready-made dessert. Sometimes such fruit stalls have chocolate fountains so that everyone can complement their portion of fruit with fragrant chocolate. Copyright www.orangesmile.com
Kobe is famous for its first-class entertainment centers and picturesque parks, which is why the picturesque town is often chosen for recreation by tourists with children. One of the largest …
Open
Kobe is sure to appeal to fans of sushi and sashimi, which are prepared from the freshest seafood. Each local restaurant presents a rich selection of fish dishes, and the most popular garnish to them is boiled rice. The variety of meat dishes is equally extensive. Apart from elite beef, you can try affordable chicken and pork dishes. A quite impressive portion of meat with rice or noodles will cost no more than $ 5. One of the favorite delicacies of tourists is "unagi" - grilled eel, which is traditionally served with a special sweet sauce.
In Kobe, one can find restaurants of various levels. To try the best regional delicacies, go to Steak Aoyama. Here they serve marbled beef steaks, a lot of interesting dishes from fresh vegetables, as well as rare sea delicacies. All the dishes in this restaurant are prepared according to unique author's recipes.
Residents of Kobe are characterized by a respectful attitude to their traditions, some of which date back hundreds of years. The city has become known to many travelers thanks to its …
Open
Kobe beef steak & Grill Meriken Hatoba positions itself as a steakhouse so its menu is based on meat dishes. Chefs prepare a large part of the dishes over an open fire, so the taste turns out to be really special. Some types of the elite meat can be even eaten raw. The restaurant will also appeal to vegetarians, as it serves amazing vegetable dishes.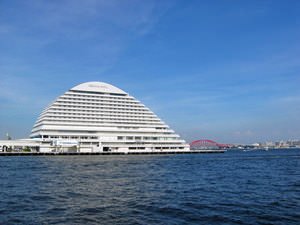 Diversify meat tasting by visiting Bistrot Cafe de Paris. This French restaurant is distinguished by an elegant European design. The restaurant's menu includes the most popular French dishes. It serves perfectly cooked fish, the best French cheese platters, and invites guests to try original author's salads. The popular restaurant has a rich wine list.
Kobe is a treasure trove of unique architectural and historical monuments. Many old buildings and cultural centers were completely destroyed by the earthquake of 1995 but later restored by …
Open
One of the most popular cafes in town is Nishimurakohiten. It is decorated in accordance with the beautiful traditions of the past years. The cafe hall is furnished with massive antique-like wooden furniture, it is also decorated with exquisite fabrics. In such a special setting, one can arrange an unforgettable romantic dinner, enjoy house specialties and try fine desserts.
Freundlieb Cafe is recommended to fans of classic European cuisine. A huge selection of vegetable salads, crispy toasts, fish dishes and fresh seafood, fruit desserts, and refreshing drinks - the popular cafe can be a great place for a family dinner. Last but not least, it is distinguished by affordable prices, which attracts many foreign tourists.
Kobe has a lot of places for an active and interesting holiday. In the warm season, you should definitely visit Takenaka, the most beautiful park in town where more than 200 species of herbs …
Open
Kobe Plaisir specializing in regional cuisine is one of the most expensive and prestigious restaurants in town. One of the restaurant's main features is that many dishes are prepared right in front of guests. Cooking exquisite delicacies, including the famous marbled beef, turns into a real show. As a complement to dishes, visitors are offered a large selection of wines brought from various countries of the world, as well as strong alcoholic beverages. Despite a high level of prices, Kobe Plaisir is always full.