Manama is famous for its amazing choice of amusement parks, which is why it is so popular among tourists with children. Here is the largest and most visited water park in the world – the Lost Paradise of Dilmun. It will amaze visitors with a variety of pools and attractions. For toddlers, there are shallow pools with interesting attractions and inflatable toys, while school-age children will like large slides, which are several tens of meters in length. The water park is decorated with palm trees and other exotic plants. Even at the height of the season, thanks to the large area, the water park does not seem crowded at all.
Some hotels in Manama are unique, so they are known not only outside of the city, but also in other countries. The Westin Bahrain City Centre situated in the same building with the largest …
Open
If the attractions in this water park appear not enough, one can go to another equally popular park - Wahooo! Waterpark. This is an indoor water park, so one can visit it at any time of the year and in any weather. Here, there is a beautiful pool with artificial waves, various children's towns for the youngest and bright slides. The water park is decorated with a lot of interesting designer construction, against which one can make spectacular photos. The water park is largely designed for visitors with children, there is even a special children's Jacuzzi.
The most popular amusement park in the city remains Adhari Park. Carousels and attractions can be found for children of any age. Some visitors are especially eager to get into the park in the evening, when it is decorated with spectacular neon illumination. Children will be able to ride on beautiful carousels, ride miniature cars and run around spacious grounds. Several attractions in the park are prepared specifically for fans of extreme sports. Copyright www.orangesmile.com
Manama is famous for its large selection of stylish modern hotels, among which a special place is occupied by The K Hotel. Its interior is inimitable, as it incorporates the best national …
Open
Lovers of nature and lovers of animals should definitely visit the Royal Camel Farm located in the city. It is just a wonderful place for family rest. Camels can be petted, fed and photographed with. On the territory of the farm, there is a beautiful fig grove, so one can go to rest in the shade of palm trees at any time. There are always small camels on the farm that children particularly like.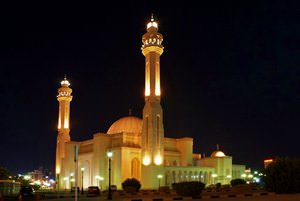 In the vicinity of Manama is a very unusual zoo, Al Areen Wildlife Sanctuary. Animals here are contained in spacious enclosures, whose boundaries are literally indistinguishable. Young visitors are impressed by exotic birds strolling through the reserve, cute tortoises and porcupines. In the reserve, there is a beautiful pond in which ducks live. One can also see dangerous predators here, including hyenas and lions. There are also many recreational areas with sprawling trees and benches in the reserve.
Manama is proud of its luxury hotels, each of which has its own unique features. Gulf Hotel is in demand among fans of upscale resorts. This lodge is surrounded by a gorgeous tropical …
Open
Among the gaming centers available in the city, the Challenge Chambers deserves special attention. It offers visitors a large selection of escape quests, which have become one of the most popular entertainments for companies and families. This center will be interesting to visit with teenagers. Clients are offered both traditional search quests and more original kinds of games.
Among the cultural institutions of Manama which can be recommended for family visits, the Museum of Pearl Diving. The collection of this museum is dedicated to pearls. Visitors are shown the most valuable and rare breeds, and also told about how locals extracted pearls hundreds of years ago, and how they do it now. A nice addition to the tour will be the fact that literally all kinds of pearls and presented jewelry, can be bought.
Things to visit with your kids in Bahrain
There are numerous diverse parks with a large number of animals in Bahrain. Children can not only see them but also get acquainted with them. Al Areen Wildlife Park is one of the most famous places. Many animals listed in the red book live in their natural habitat here. You should also pay attention to Wahooo! This is the best water park. This is the first outdoor water park in the Middle East. You will definitely be able to spend the best vacation with children here. They will be entertained for hours here. Those who like to spend their holidays with benefits and gain new knowledge can visit several interesting and beautiful museums, as well as mosques in Bahrain. Each of them is filled with its own unforgettable history and other fascinating legends. …
Open