Malaysia offers a variety of leisure activities for fans of active holidays. This is rafting, waterfall descent, hiking in the rainforest, cycling on country roads, diving in coastal waters, and night shopping.
The people of Malaysia inhabit the Malay Peninsula, the southern coast of Burma, the island of Singapore, West Kalimantan, as well as smaller islands …
Read further
Even inveterate athletes who spend a lot of time in gyms relax on vacation. They taste the most interesting dishes of local cuisine. Malaysia is a real paradise for those who like to eat at night. Most of the streets are lined with grocery stores. They are open until late at night or even in the morning. This is due to the hot climate. Late evening and night is the best time for a gastronomic tour of such places. Penang is particularly good in this regard. The city is considered the culinary capital of the country. Many dishes that are typical of the region are prepared here. You can go to Pasar Malam late in the evening. This is the evening market. There is a night (evening) market in the Chinatown of Kuala Lumpur. You can eat and shop there.
Nightlife is very developed in Malaysia, despite the fact that numerous Muslims live in the country. Many night clubs, bars, restaurants, and hookah bars are open all night long. The Beach, El Nino, and White Rajan are considered the best discos in Kuala Lumpur. Asian Heritage Row district is more reminiscent of European cities than Asian ones. The best places in the capital are concentrated here. Bangsar district and Bukit Bintang area have a vibrant nightlife. Most of Penang's night entertainment is concentrated in George Town. Copyright www.orangesmile.com
Malaysia is one of the best places for people who want to spend their holidays in a bright and exotic way. You can view both historical and natural …
Read further
Tourists can truly relax with live music and a glass of wine at the Alexis Bistro Ampang every Friday and Saturday night. It is famous as one of the best jazz clubs in the city. Alexis represents an excellent line-up of local and international artists. The line-up changes every week. You should try cold craft beer at the local bar. Parties start on Taps at 9 pm from Thursday to Saturday. No additional payment is required.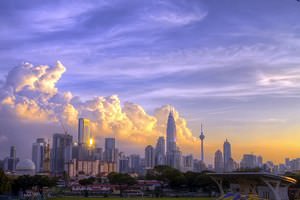 No Black Tie is widely known as one of the best places to stay in Kuala Lumpur. It hosts live performances almost every day of the week. The line-up includes a number of local and international musicians. The cozy ambiance creates a warm atmosphere for enjoying music. In addition to enjoying jazz improvisations, guests come to this place to get nostalgic while listening to Blues and folk music.
1. Traveling in a rented car is a safe, convenient, and inexpensive way to get acquainted with the country. World-famous car rental companies are …
Read further
Night shopping is a special entertainment. Market streets such as Petaling and Masjid India are open all day, unlike food streets and night markets. But the most interesting thing starts here at night. This is what attracts numerous tourists. It is possible to bargain as the closing time is approaching. Prices can be significantly reduced. You can buy fresh fruits, vegetables, and food, as well as cheap clothes and dishes here.
Sarawak is probably not the first place that comes to mind when it comes to a car trip. However, there is nothing better for adventure than to turn off the beaten path and get acquainted with the traditions of Ibans. This is the largest ethnic group in Sarawak. Batang Ai National Park covers an area of 24 square kilometers. It is a real jungle. The park is home to a rich flora and fauna. This is a popular place for trekking, hiking, and jungle hikes.
Malaysia is a beautiful country with tasty food and amazing people. This is not only a great place for newlyweds and nightlife fans but also a country …
Read further
Malaysia is one of the best countries for diving. Coastal waters are rich in plankton and fish. Visibility is excellent here. The water is clear and warm. Groups of corals and numerous picturesque underwater caves diversify the underwater landscape. The marine fauna is rich and diverse. It is represented from bright tropical fish to turtles and barracudas. July and August are the best months for diving. Strong currents are possible here. Therefore, inexperienced divers should be careful. A permit is required for diving in certain regions, such as around Sipadan Island. This is done to reduce the load on the corals.
Padas and Kiulu in Sabah, Sungai (Perak), and Sungai Selangor (Kuala Kubu Bharu) are the most popular rivers for rafting in the country. The level of their difficulty is 2-3. But the level gets higher in case of heavy rains. Numerous travel agencies organize rafting trips. They also provide equipment and accompany tourists on trips, ensuring their safety.
Malaysia is a real paradise for shopping fans. The most popular international brands have their own stores in numerous shopping centers of the …
Read further
Hiking in the virgin jungle is very popular. Cameron Highlands is a mountainous district. The height difference ranges from 1600 to 2600 meters above sea level here. The routes pass through rain forests, tea plantations, high cliffs, and waterfalls. Trekking is quite difficult for beginners here. Trekking in Templer Park in Selangor is more suitable for them. Simple but scenic routes lasting 1-2 hours pass by rapid water flows, rapids, and small waterfalls. Those who are lucky will see hundreds of monkeys, eagles, and lizards there.