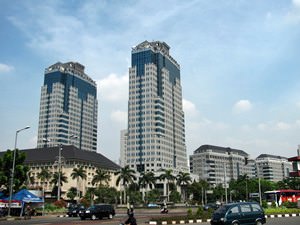 The locals are known for their friendliness, it is important for them to help people, so you should not be afraid to ask for help. The traditions of hospitality are rooted in the minds of these people so much that they do many things without a second thought. Indigenous people honor many traditions like bringing gifts to the gods of water, air, fire, despite the fact that most residents of the capital of Indonesia are Muslims. Paganism occupies a special place, giving the local religion a special flavor, mixing with Islam.
Jakarta is famous for large choice of wonderful places, entertaining and cultural facilities. Many travellers visit Jakarta only when transferring from one destination to another, but this …
Open
Locals are tolerant, but there are still some rules that should be observed. Therefore, to get in good with these people, it is strongly recommended that you know them better. Locals are quite curious, they are really interested in how others live in foreign countries but likely to hesitate to ask about it. But if you take the initiative and tell them about it, they will be delighted by the chance to "touch" a different culture. After the conversation goes a bit further, the locals will open up their nature - expressive, emotional, and friendly. Increased gestures, raised voices - these are their normal expression of emotions when talking.
Indonesian is the official language in Jakarta, however, people are also good at international English and sometimes German. The main products are fruits, vegetables, coconut milk, rice, corn, seafood, and fish. Be sure to try such dishes as "gado-gado" (vegetable soup), "lumpia" (spring rolls), coconut pie. Those who want to taste more exotic dishes must sample fried shark fin, fried bananas with sugar syrup, and fried locust. Due to the influence of Islam, alcohol is quite difficult to get here. Nevertheless, wines and strong alcoholic beverages are popular among non-Muslims. Copyright www.orangesmile.com
Jakarta is famous for its variety of entertainment centers, which attract tourists with children to this Indonesian city. For young children, the entertainment center Kidzania will be an …
Open
Festivals held in Jakarta show all its color, revealing the soul of the city to let strangers get acquainted with the local culture. One of the most popular events in the Indonesian capital is the Djakarta Warehouse Project - a music festival held in mid-December and dedicated to electronic music. Without exaggeration, this is the biggest event in the entire region, not least due to the fact that unfamiliar names are rarely found among its headliners. To become part of the festival, go to JIExpo Kemayoran - this is where it takes place.
Another significant event in the festival life of the city takes place in June. This is a sales season in the capital of Indonesia, when local shopping malls, markets, small shops, hotels offer sales up to 70% off. The event is called Festival Jakarta Great Sale, it is joined by almost all the local businesses. In addition, visitors will enjoy a variety of interesting shows - contests, art exhibitions, competitions, interactive games, auctions.
Empire Grill definitely stands out among restaurants of the national cuisine in the city. This restaurant is located in a modern skyscraper. The cozy restaurant the hall of which is …
Open
In early March, Jakarta International Expo becomes the venue for the Java Jazz Festival, gathering hundreds of thousands of quality music fans. A lot of participants known on the international stage come to Jakarta at this time, many of them are foreign performers. In October, here is another event dedicated to jazz, namely the Jakarta International Jazz Festival, which is locally known as Jak Jazz. The event is held in Istora Senayan sports complex; eminent and popular foreign and national jazz and bluesmen visit it as participants.
Another interesting event that takes place in the capital of Indonesia is the Jakarta Food and Fashion Festival - an event where entrepreneurs and fashion designers meet in order to conclude profitable deals. The venue for the event is Sentra Kelapa Gading, and the time is the end of April. Fashion shows, as well as local food tastings, consultations, and master classes are held under one roof. Those wishing to run along with others should visit Jakarta International 10K scheduled for the middle of July. Of course, you can join spectators and just enjoy the event.
Jakarta will definitely please fans of interesting excursions by a huge selection of historical and architectural attractions. In this city you will find several attractive museums, such as …
Open
Arriving in the capital of Indonesia in mid-April, one can witness the country's longest and largest exhibition. We are talking about the Indonesian International Motor Show. This is a great time not only for businessmen and engine manufacturers but also for those who just want to check new car concepts. Indonesia Convention Exhibition serves as the main venue. One of the most multifaceted events in the festival life of Jakarta takes place in September when the time comes for the Jakarta-Japan Matsuri Festival. Its program includes local cuisine tasting, an art exhibition, musical and theatrical performances, and all this happens at various locations throughout the city.
The Jakarta Soulnation Festival dedicated to music takes place at the end of September in Istora Senayan. This is a major event inviting many world-famous stars. Here you can listen to all genres of popular music - R'n'B, hip-hop, rap, soul. Many music fans are trying to attend the festival because organizers are doing their best to make it really fun. Another interesting festival takes place in July in Sunda Kelapa Harbour and is called Pesisir. Here you can listen to traditional folk music, as well as enjoy dances and theatrical performances of the indigenous people - and hence explore the multifaceted local culture.
In Jakarta travellers will easily find suitable places for rest regardless of their taste. Fans of music and dancing can visit amusing disco clubs. Gourmet visitors will be delighted with a …
Open
August 17 is a traditional date for celebrating Indonesian Independence Day. This day wouldn't be complete without military parades, raising the national flag, mass festivities, and general fun. Veterans are honored, state officials give impressive speeches on television, and the holiday itself is an official day off. In addition, the audience is offered interesting and distinctive competitions, music and dance programs.