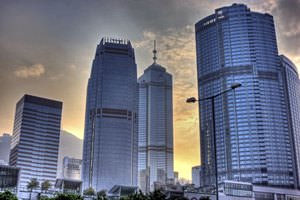 Is it possible to find something unusual and authentic in a heavily populated megalopolis, where one can see only skyscrapers and endless rows of cars? That is possible if you step aside from numerous shopping malls and classic restaurants, and don't pay attention to the most famous landmarks that are well-known to everyone. Do you want to see a completely different Hong Kong? If so, head to Lantau
Island, to the ancient Tai-O village
. This place will simply strike you with its unique atmosphere. There are absolutely no skyscrapers there, and you will see only tiny tin houses severely damaged by time.
It won't take long to find an elite hotel in Hong Kong. The Langham Hong Kong is considered one of the most prestigious accommodations in the city. Th hotel's light guestrooms …
Open
Several hundred years ago, the village was founded by pirates who used this place to sell treasures, weapons, and tobacco they got during their raids. The pirate market was also a place to sell humans. When the pirates got extinguished, illegal immigrants became main inhabitants of the village. It's hard to believe, but some people still live in these old tin houses. Many call the Tai-O village "Hong Kong Venice" because houses of locals are built on piles right above the water, and it's possible to reach such houses by boat only. Tourists, who visit the old village, are primarily interested in small street cafes where local fishermen cook their morning catch. For a symbolic fee, you will be able to buy delicious fish dishes and lots of exotic seafood.
Having admired the unusual face of Hong Kong, it's time to return to the stone jungle by ferry and then right away move to the real jungle, namely, to Sai Kung Nature Reserve. Many people consider the megalopolis a completely unsuitable place for hiking, forgetting about nature attractions located nearby. Tourists will find not only standard excursions and walks in the park. As excursion programs are developed by locals themselves, you can find some very interesting and exclusive routes that include hiking to the top of a mountain, walks to romantic beaches, and observation of exotic animals. When you feel tired and want to recharge after a long walk, a private guide will take you to Sai Kung Village on a private boat. The village is famous for its quality restaurants. The services of private guides are typical for Hong Kong. Many private guides collaborate with tourist centers and hotels. Copyright www.orangesmile.com
The legendary The Peninsula Hong Kong is in the list of the most prominent sights of Hong Kong. This luxurious hotel greeted its first guests yet in 1928. The Peninsula Hong Kong is located …
Open
Having enjoyed the nature, it's time to return to the world of high-tech and visit Robot Kitchen restaurant that is known as one of the most technocratic places in the city. The restaurant is open in one of shopping malls of Hong Kong. Starting from the opening date, only robots serve visitors of Robot Kitchen. The robots cannot cook high cuisine dishes, but they are good as waiters and hostesses, leaving guests stunned and excited. Currently, the most high-tech restaurant in Hong Kong is under renovation, and soon after reopening robots will be able not only to bring food to guests but also sing and dance for visitors. If human waiters look preferable for you, there is a legendary restaurant complex Jumbo Kingdom that is worth visiting. The restaurant is open in a giant boat that looks more like a real Buddhist temple. The floating restaurant is very popular with celebrities and VIP guests. For example, Jumbo Kingdom was visited by Queen Elizabeth II.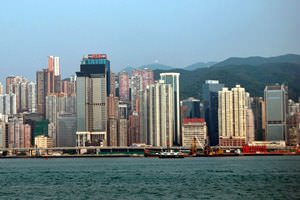 If you don't have much time or are not ready for long excursions, it's still possible to make your stay in Hong Kong more diversified. Make a ride on the longest escalator in the world, Mid-Levels Escalator, that is located close to the Central metro station. Finally, Hang Fung Gold Technology jewelry shop offers a very unusual ritual. Generous visitors who make a purchase worth $200 are allowed to seat on a toilet bowl made of gold (to the regret of some guests, to sit only). The toilet bowl made of pure gold remains a dream of many millionaires in the world.