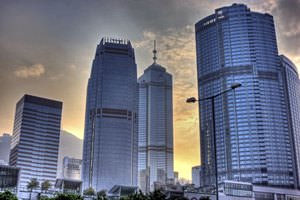 A modern and crowded metropolis, Hong Kong never ceases to amaze its guests by largest choice of historical attractions and cultural institutions. A walk on Admiralty district will surely leave only great pleasure. Here you can see not only luxurious modern buildings, but are also welcome to visit attractive restaurants and shopping centers.
1. The majority of the locals speak English very well, so travelers will find it easy to communicate with local people. 2. Leaving tips in cafes and restaurants is not common, but you can …
Open
Among the natural attractions of the city we simply can't fail to mention Hong Kong Park. In addition to exotic plants and flowers you can see beautiful fountains and pools in the park. The famous Museum of tea utensils is also located here. An amazing amphitheater is one more sight of this place. The historic quarter of Hong Kong is the location of another sight - Man Mo Temple. This is a prominent religious landmark that has been built in honor of the ancient gods of literature.
Ocean Garden is a great place to participate in an interesting excursion, during which you can see not only rare inhabitants of the deep sea, but also relax in a beautiful water park with all your family members. From the architectural point of view we suggest visiting the old St. John's Cathedral, the building of which was completed in 1849. The church, which was erected in colonial times, is one of the most striking European landmarks. There is also an old botanical garden in Hong Kong, which was founded over 150 years ago. On the territory of the garden you will find around 300 species of birds and rare plants. Copyright www.orangesmile.com
Is it possible to find something unusual and authentic in a heavily populated megalopolis, where one can see only skyscrapers and endless rows of cars? That is possible if you step aside …
Open
Peak Tower is a striking monument of modern architecture. This is a beautiful skyscraper, which is home to numerous shops, restaurants and bars. The roof of the building is equipped with a large observation deck that features spectacular views of the city and its suburbs. Victoria Peak, which is the highest point in Hong Kong, is another way to look at the city from a bird's eye height. The height of the peak estimates 552 meters, tourists are delivered to the top by a railway funicular. On the top of the peak you will find not only several viewing points, but also cozy restaurants with outdoor terraces and souvenir shops.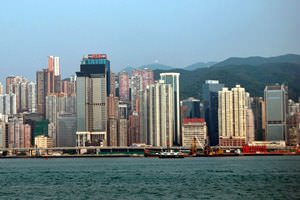 Vitoria Peak is the birthplace of Jackie Chan, the famous Hong Kong actor, Oscar winner, and UNICEF Goodwill Ambassador. In addition, many films and serial movies were shot here (including those the famous actor featured in), among them; "World of Suzie Wong", "Noble House", "Transformers: The Age of Extinction", "You Live Only Twice", and "Bloodsport". Also, cinemagoers will recognize Aberdeen Harbor in the episodes from the second part of the saga of Lara Croft: Tomb Raider, the Central Mid-Levels Escalator, which were involved in the film "The Dark Knight".
There are many interesting and unusual hotels in Hong Kong that would fit any taste. For example, fans of art are recommended to take a look at The Luxe Manor. Architects and designers of …
Open
Hong Kong attracts connoisseurs of sacral architecture – there is definitely something to see here. Some of the attractions includes the Po Lin monastery, famous for the statue of the Great Buddha; the "tourist" Monastery of Ten thousand Buddhas, an atmospheric and unforgettable temple whose construction dates back to 1957; the temple of Wong Tai Sin, which according to legend, if a wish is made here, it will come true . By the way, three religions are united in the temple – Taoism, Buddhism and Confucianism, due to which it is considered a unique architectural monument. The most ancient temple of Hong Kong, Man Mo, was erected in 1847. It can however be easily missed due to the presence of tall buildings nearby, but it is not worth doing intentionally.
In the hometown of Jackie Chan, it will also be nice to take a stroll through the historic and modern areas. So, Tsim Sha Tsui East business center will be liked by those who fancy walking around busy streets with many restaurants, cafes and shops. Tai O is considered a colorful part of the city; it is here that you can see the original buildings and streets, and discover an entirely different side to Hong Kong – not the one that can usually be seen in the pictures. Another unique place is the fishing village of Aberdeen, where you will feel extraordinary pacification.
All design hotels in Hong Kong are incredibly attractive and unique, and Hotel Indigo Hong Kong Island is worth the closest attention. This hotel is open in a beautiful high-rise building …
Open
Little Dragon (as Hong Kong is often called) is a great place to visit museums, many of which are really unique. For example, the Maritime Museum of Hong Kong will be interesting in view of the rich history of the fleet. There is also a beautiful view of the bay from here. The Museum of Coastal Defense is an equally interesting site; fans of military equipment will definitely be delighted with visiting it. Also, there is the Madame Tussauds Museum, among the wax figures you can see the figures of David Beckham, Bruce Lee, Mohammed Ali, Princess Diana, Mao Zedong, Marilyn Monroe, Pablo Picasso, William Shakespeare, and, of course, the radiant Jackie Chan.
In the section below, you can get one of our excursion, activities or city discovery tours over Hong Kong City and surroundings. Our website offers 10-30% lower ticket prices, when compared to the offline purchase on the spot.
City tours, excursions and tickets in Hong Kong City and surroundings