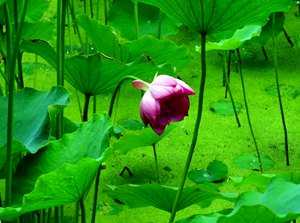 Travelers who prefer spending much time in the open air and hiking will definitely like Chengdu. The Vantszyanlou Park located on the bank of Jingjiang
river will suit perfectly for admiring nature. The park is one of the oldest in the city. On its territory, you can see beautiful centuries-old trees. There are also several considerable historical attractions, for example, the small house of outstanding poet and artist Xue Tao.
The major historical symbol of Chengdu is Wuhou Memorial Temple. This unique temple complex is distinguished by its impressive size and covers an area of almost 37 000 m2. It is located in …
Open
Qingcheng
Mountain attracts a special attention of active tourists. Hundreds of years ago, monasteries were built on its slopes and some constructions have survived to this day. Fans of hiking have an opportunity to ascend to the mountain peak on foot. Such hike takes about 3 hours. Those who do not like walking along the mountainous area are offered to ride on the ropeway and enjoy a splendid view of the submontane area. It also should be noted that there is a small hotel on the mountain slope. A lot of travelers stay here for the night to watch the sunrise on the mountain top in the morning.
The Giant Panda Breeding Research Base, a unique natural reserve, is very popular with nature admirers. For animals, there are fantastic conditions that are close to the natural habitat as much as possible. Besides giant pandas, the population of whose is endangered and at risk of extinction, a lot of other rare animals inhabit in the reserve. Here, you can see rare white storks and red pandas and visit the interesting museum dedicated to representatives of local fauna. Copyright www.orangesmile.com
In Chengdu, there are wonderful hotels for all tastes. Tourists who want to feel an atmosphere of national culture will definitely love the hotel Old Chengdu Club. It is just a couple of …
Open
After enjoying the nature magnificence of the city, pay your attention to local amusement parks. Fans of breathtaking attractions will like the park called Happy Valley of Chengdu. There are some of the most thrilling roller coasters in the world. The younger guests will be certainly impressed by a diversity of colorful merry-go-rounds and their parents will enjoy recreation areas with fountains and exotic plants. The Guosetianxiang Theme Park is suitable for younger children. Here, among dense green plantings and fragrant flower beds, a lot of interesting attractions are hidden. In the park, there is also an amazing pond, on which you can go on an inflatable boat trip. In Chengdu, there is also the wonderful aquarium Chengdu Ocean Park that can be visited by the whole family. Despite the fact that the aquarium is not distinguished by an impressive size, a diversity of its inhabitants really strikes.
Picturesque shopping streets and malls of the city deserve a special attention. One of the best shopping malls in Chengdu is Chicony Plaza. Exactly here, you can buy fashionable clothes and stylish accessories. One of the largest shopping centers in the city is New Century Global Center that occupies an enormous and incomparably beautiful building. Besides different pavilions, there are wonderful restaurants, cafes, a large skating rink and comfortable recreation areas in the city center. Tourists who prefer exclusive souvenirs and pieces of art will certainly admire the art gallery Song Xian Qiao Antique and Art Market. Underground Bar stands out among different nightclubs and pubs of Chengdu. This is a welcoming and stylish place where you can relax in a peaceful atmosphere and try popular national treats.